Michael D. McManus, CPA
Managing Partner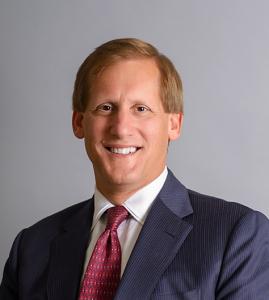 Michael D. McManus, CPA
Phone 440.243.3400 ext. 12
Email
Loading Email...
Michael D. McManus is a 1978 graduate of Cleveland State University and has been a practicing CPA for over 40 years. He is a founder and the Managing Partner of McManus, Dosen & Co. Prior to establishing McManus, Dosen & Co. in 1985 Mr. McManus spent five years with the international accounting firm of Deloitte, Haskins & Sells (currently Deloitte & Touche) and two years as Director of Internal Audit for a large financial services corporation.
Mr. McManus has a broad range of professional experience providing audit, accounting, tax, control exams, business valuations, and advisory services to closely-held businesses, nonprofit organizations, governmental agencies, school districts, service organizations, trusts, and individuals. He has served clients in a variety of industries including: manufacturing, retail, real estate development and management, professional services, education, information technology consulting, construction, entertainment, community services, religious, and healthcare. Mr. McManus has provided a multitude of advisory services to the Firm's clients over the years including: business valuations, contract negotiations, financial projections, tax planning, due diligence reviews, personal financial planning, and forensic accounting services in connection with fraud investigations. He has worked closely with both buyers and sellers in connection with business mergers and acquisitions. He has also assisted business owners with obtaining financing or venture capital. Mr. McManus leads the Firm's quality assurance program and, as Managing Partner, is responsible for all administrative aspects of the Firm and the quality of all reports issued.
Mr. McManus is licensed by the Accountancy Board of Ohio and is a member of the American Institute of Certified Public Accountants, the Ohio Society of Certified Public Accountants, and The Executive Committee. Each of these organizations has continuing education requirements that ensure their members maintain appropriate knowledge to perform professional services. Mr. McManus has been qualified by the AICPA to perform peer reviews of other CPA firms to ensure that their work and systems of quality control meet the standards of the profession. He is also qualified to conduct government audits under the Uniform Guidance standards and the U.S. Department of HUD.
During the course of his career Mr. McManus has instructed seminars, taught college level classes, been the subject of media interviews, and published articles on a variety of topics in the field of accounting and taxation. He is considered to be one of Ohio's leading experts on accounting and control issues for nonprofit organizations.
Mike is a frequent speaker at the high school and college levels on careers in accounting and to business groups on a host of financial topics. He and his wife, Suzanne, live in Strongsville where they raised their two sons. Mike enjoys sports (both as a participant and a spectator), is a history buff, and is active in community organizations.