Chris Gambaccini 1972 - 2018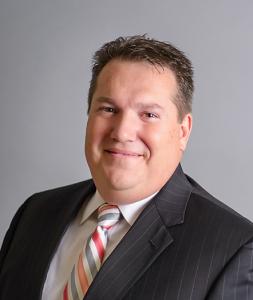 Christopher J. Gambaccini, CPA
We are deeply saddened to have to tell you that our partner, our friend, and a real leader here at MD&Co, Chris Gambaccini, has passed away. It was unexpected and has left us all in shock. All of our thoughts, prayers, and condolences are with his family.
Chris was not only an exceptional accountant, auditor, and tax preparer, but also – and more importantly – a great, great guy. In the 17 years that he was with us we never knew a client or staff member to say differently. He was one of the hardest workers and straightest shooters – really an example to us all on both a professional and personal level. He leaves a huge hole behind.
From a business perspective, life will go on; it must go on. It is difficult for us here at the Firm to imagine that at this moment, but it will be so. We recognize that you, our clients, expect certain things from us and we will deliver. We do, however, ask for your understanding and patience as we work our way through this tragedy.
Obituary
Christopher John Gambaccini, 46, returned to his heavenly home on April 4, 2018. His devotion to his family and his love for everyone around him will be the way we will remember him.
Chris was born to John and Carol Gambaccini, Akron, Ohio. He was actively involved in his Catholic community, Sacred Heart of Jesus Church, which supported and loved he and his family for many years. He was a Kent State University alumnus with a degree in Accounting, which carried him through his many successful years as a CPA and partner at McManus, Dosen & Co. His participation as a coach for his children's sports teams was his favorite hobby and something he poured his time and heart into daily.
Chris was incredibly blessed with a large and loving family. He married his best friend and partner in crime, Susie. Chris was a wonderful father and nurturer to his four children showing them patience, discipline, and humility. He truly understood the meaning of family, and we are all blessed and better off having known him.
Chris was a big kid at heart. He was reliable, helpful, and always had a witty line to drop into any conversation. He always made time to answer any question or help with any problem no matter how big or small. He is missed dearly by his loved ones who celebrate the fact that he is at peace with his Creator.
Partner Profile
Christopher J. Gambaccini is a partner with McManus, Dosen & Co. and serves as the Firm's audit practice leader and technology coordinator. Mr. Gambaccini received his BA with a major in Accounting from Kent State University in 1995. Since 1998, he has been licensed to practice as a certified public accountant (CPA) in the State of Ohio. Prior to joining McManus, Dosen & Co. in 2001, he spent four years with a regional public accounting firm in Akron, Ohio.
Mr. Gambaccini has a broad range of professional experience providing audit, accounting, tax, and business advisory services to closely-held businesses, nonprofit organizations and individuals. He has served clients in various industries including manufacturing, retail, distribution, professional services, information technology consulting, real estate, and construction. He has provided forensic accounting services in connection with fraud investigations involving nonprofit and government organizations. Chris also leads the Firm's benefit plan audit services.
Mr. Gambaccini is licensed by the Accountancy Board of Ohio and is a member of the American Institute of Certified Public Accountants, and the Ohio Society of Certified Public Accountants. Each of these organizations has continuing education requirements that ensure their members maintain appropriate knowledge to perform professional services. As a result of extensive specialized training, Chris is qualified to conduct governmental audits under the requirements of OMB Circular A-133 and the federal "Yellow Book," audits of employee benefit plans, and peer reviews of other CPA firms.
Chris serves on the board of Friends of Medina County Parks and is active with Sacred Heart of Jesus parish in Wadsworth. He enjoys camping, coaching youth sporting activities, and spending time with his family.